ORCHESTRATION/ARRANGING/COMPOSITION
FULL SERVICE MUSIC PREPARATION IN A VARIETY OF STYLES
With a command of instrumental colors and attention to detail, David's orchestrations and arrangements have earned raves from fellow musicians and performing artists alike. Keith Lockhart, The Boston Pops: "Excellent orchestral arrangements." Marvin Hamlisch: "David's orchestrations stay true to the style and intent of Gershwin, while introducing new harmonic richness and texture."
As a composer, David is equally comfortable writing for film, theatre and the concert stage. His original musical Mr. Confidential, with book & lyrics by Samuel Garza Bernstein, will make its full production debut as part of ATI's 2022-23 season in Indianapolis. Film scores include the 2002 WWII documentary A Tradition of Honor.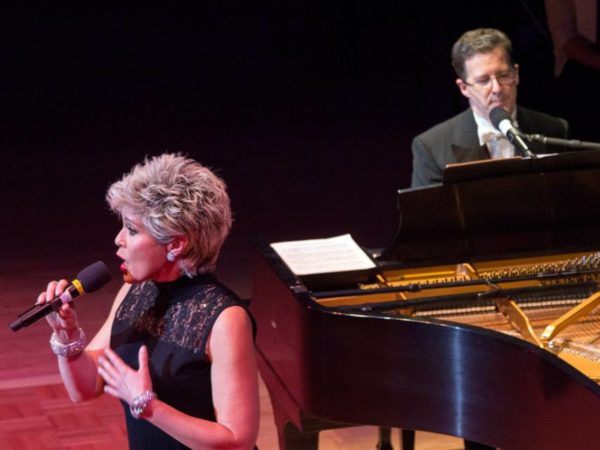 MUSICAL DIRECTOR/CONDUCTOR/PIANIST
CONCERT ARTISTS, MUSICAL THEATRE, SYMPHONIC POPS PROGRAMS
From his first major break in his mid-20's, conducting for Atlantic City headliner Jim Bailey, to his long association as music supervisor for the theatrical sensation Forever Plaid, David has enjoyed a multi-faceted career as a musical director, pianist and conductor. With a background as a singer and performer himself, David is a sensitive and versatile accompanist from the piano or podium.
He's played and conducted for Grammy-winning soprano Sylvia McNair, for Tony winners Nell Carter and Christine Ebersole, and performed frequently with the New York Pops at Carnegie Hall and several regional orchestras. He's also toured with the 25th Anniversary Production of Les Miserables.
RECORDING PRODUCTION SERVICES
SONIC LANDSCAPES MUSIC STUDIO
David has produced over two dozen recording projects for independent artists, including debut albums from Tony winner Christine Ebersole and Grammy winner Alan Paul of The Manhattan Transfer. David recently completed producing/conducting the soundtrack for Epic Arts Management's newest touring show, Bachelors of Broadway, as well as the fully orchestrated concept album for Charles Bloom's new musical PABLO.